Washington DC photographer shoot's for America's Next Top Model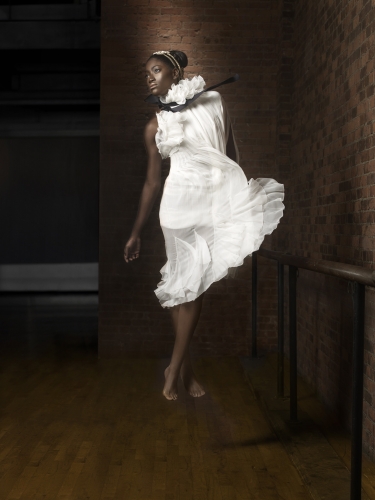 Washington DC based photographer Cade Martin recently worked with the popular television show, American's Next Top Model, on an interesting photography project.
The concept for the shoot was based on types of dance.  Each model was given a different genre of dance (salsa, hip-hop, African, interpretative, break, jazz, etc.) They were instructed in some basic steps and moves before they stepped in front of the camera.  Cade was allotted a certain number of frames per each contestant but he says the biggest challenge was the amount of space he had for set up. With all the different crews needed for the show there were about 60+ people on set all day and that made for a different working experience.
To see more of the Cade Martin's photography shoot with America's Top Next Model Check out this link:http://www.youtube.com/watch?v=LeSXsqMDykU
See more of Martin Cade's photography, check out  his website: http://www.cademartin.com/