Photoshop World DC In Style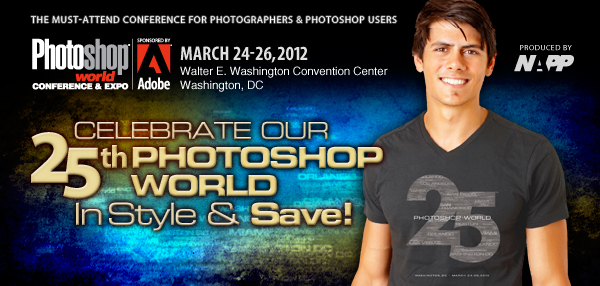 From January 25-27, 2012, save an extra $25 on your registration and celebrate the momentous occasion in style! Register for Photoshop World using one of the promo codes*  and receive the commemorative 25th Photoshop World
T-shirt and save that extra $25.
Simply use click on one of the codes* (depending on your desired t-shirt size) to sign up online or by call NAPP at 800-738-8513, M-F, 8:30 am – 7:00 pm EST.