FotoWeekDC Wednesday Round Up

With this this year's festival featuring 100 exhibitions and events going on throughout the week we know managing the FotoWeek landscape can get overwhelming. Every day, we'll be doing our best to keep you informed and updated – here's what's happening today at FotoWeek.
Would you just like to see some great exhibitions? For a complete list of those, visit the official FotoDC website.
Share all your fotoadventures on Instagram too: #FotoWeek2015 @FotoWeekDC #FotoDC
November 15, 2016
FotoWeekCentral Schedule
FOTOWEEKDC NAT GEO MUSEUM EXTENDED HOURS + HAPPY HOUR
6:00 PM – 8:00 PM
FotoWeekCentral – 1145 17th Street Northwest Washington, DC, 20036
Enjoy extended access to the National Geographic Museum and all FotoWeekCentral exhibitions during the FotoWeekDC festival.
#LIFENOFILTER
7:30 PM – 8:30 PM
FotoWeekCentral – 1145 17th Street Northwest Washington, DC, 20036
Veteran National Geographic photographer Cory Richards uses his camera to share a fascinating personal journey of struggle and redemption.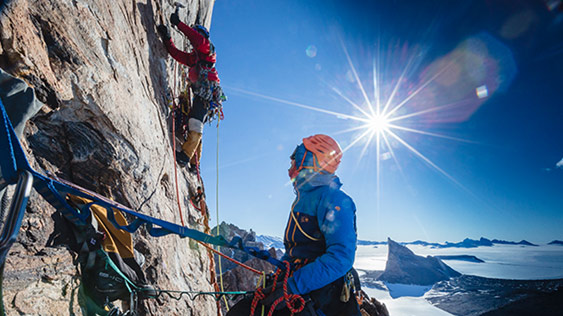 Photo Credit: Cory Richards from #LifeNoFilter
WiLDSPEAK
8:30 AM – 9:30 PM
Carnegie Institution for Science – 1530 P Street Northwest Washington, DC, 20005
Presentations, discussions, learning, and inspiration with some of the world's leading nature and wildlife photographers, filmmakers, scientists, newsmakers, and conservation organizations where we explore how visual media can best contribute to impactful science communications and positive conservation outcomes all around the globe.
CHAOS IN PHOTOGRAPHY FILM FESTIVAL
12:00 PM – 7:00 PM
Monteabaro Recital Hall, Howard Community College – 10901 Little Patuxent ParkwayColumbia, MD, 21044
The HCC Film Program has developed a number of film series to complement various productions and events this season. Scheduled films include: War Photographer (Monday), Henri Cartier-Bresson: The Impassioned Eye (Tuesday), Finding Vivian Maier (Wednesday), Planet Ocean (Thursday), and Blow-Up (Friday). A photography exhibit of the same name will be on display in the art gallery through November 20th. Workshops and talk backs related to the films shown will be included before or after the film showing.
LOGAN FOTOTALK: MARY VIRGINIA SWANSON: TO BE PUBLISHED OR SELF-PUBLISH? OPTIONS FOR ARTISTS TODAY
4:00 PM – 5:00 pm
Former Residence of the Ambassadors of Spain – 2801 16th Street Northwest Washington, DC, 20009
Free & Open to Public, sponsored by LOOK3 Festival of the Photograph. Mary Virginia Swanson is an author and educator who helps artists find the strengths in their work, identify appreciative audiences and present their photographs in an informed, professional manner.  Her seminars and lectures on marketing opportunities have proven to aid photographers in moving their careers to the next level.
TRADE WINDS: AN EXPLORATION OF VISUAL PLACES AND SPACES OPENING GALLERY
5:00 PM – 7:00 PM
The Art Institute of Washington – 1820 North Fort Myer DriveArlington, VA, 22209
Presenting a constructed approach to environments from around the globe. Trade Winds, travels across landscapes and time, capturing local moments and emotions from places such as Australia, Japan, South America, the Caribbean Islands and the United States.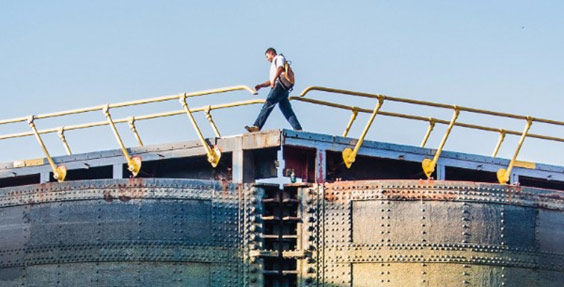 FOTOFILM: BILL CUNNINGHAM NEW YORK
6:00 PM – 8:00 PM
Artist's Proof Gallery – 1533 Wisconsin Avenue Northwest Washington, DC, 20007
Bill Cunningham New York is a delicate, funny and often poignant portrait of a dedicated artist whose only wealth is his own humanity and unassuming grace.
PUBLIC RECEPTION: THIS MUST BE THE PLACE AT FATHOM GALLERY
6:00 PM – 8:00 PM
Fathom Gallery – 1333 14th St. NW
Public Reception for: This Must be the Place: A multimedia exhibition featuring artist Otessa Ghadar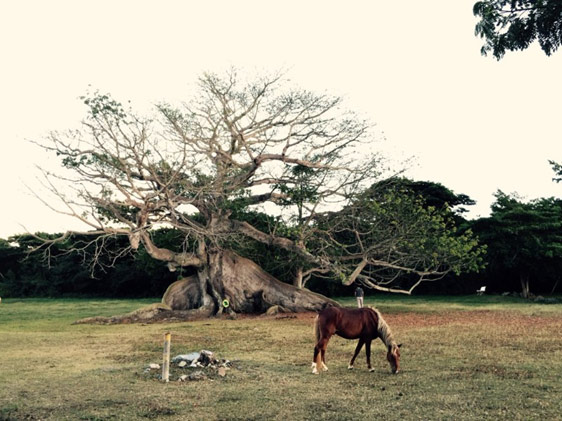 Photo Credit: Otessa Ghadar from This Must Be The Place
HI-RESOLUTION- YOUTH PHOTOGRAPHY PRESENTED BY CRITICAL EXPOSURE: RECEPTION
6:00 PM – 9:00 PM
Former Residence of the Ambassadors of Spain – 280116th Street Northwest Washington, DC, 20009
Learn what D.C. youth think about the challenges they face and hear about the tremendous steps they are taking to create positive change, all while enjoying food and drink in the beautiful Former Residence of the Ambassadors of Spain.
BOOK SIGNING: STACY KRANITZ
6:00 PM – 8:00 PM
Lecia Store 977 F Street Northwest Washington, DC, 20004
Stacy Kranitz has developed an extensive body of work over the past six years while she has been living and working in the Appalachian mountains of North America.
DC IN THE HOUSE: A PANEL DISCUSSION ON PUNK AND GO-GO PHOTOGRAPHY
6:30 PM – 8:30 PM
MLK Memorial Library – 901 G Street Northwest Washington, DC, 20001
Join us for DC IN THE HOUSE:A Panel Discussion on DC Punk and Go-Go Photography.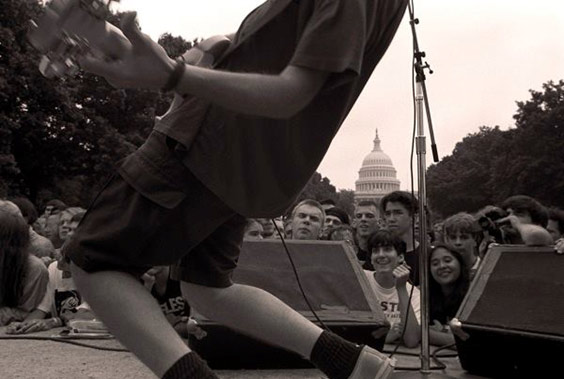 CONCEPTUAL PHOTOGRAPHY WORKSHOP
7:00 PM – 9:00 PM
Latela Art Gallery – 716 Monroe Street Northeast Washington, DC, 20017
A mini workshop with photographer Marisa S. White. Marisa will be discussing her background and creative process, as well as giving a post-process demonstration.
CONTINUED LEARNING AND IMAGE REVIEW WITH CAPITAL PHOTOGRAPHY CENTER
7:30 PM – 9:30 PM
1616 H Street Northwest Washington, DC, 20006
Join us for an image review as well as informative session covering camera, photography and editing tips.
FULL LIST OF EXHIBITIONS AROUND TOWN CAN BE FOUND HERE
FotoWeekCentral Exhibitions Include:
@NATGEO: The Most Popular Instagram Photos which offers visitors an opportunity to interact with National Geographic photographers and their adventures in a whole new way.
Politicking by Ben Baker, feat. Baker's portraits of heads of state, business leaders and cultural icons include Presidents Obama, Bush and Clinton.
Photoville and Redux Pictures presents Mark Peterson's Political Theatre – The Next Act, which includes Peterson fascination portraits of our countries biggest politicians.
Water: California, The latest installment of Mustafah Abdulaziz's acclaimed Water series focuses on the drought crisis in California.
Signs of Your Identity, presented by The Pulitzer Center For Crisis Reporting which explores the survivors of Canadian operated Indian Residential Schools that forcibly assimilated indigenous youth into white Canadian society.
WPOW's 10-Year Anniversary Show by female photographers in DC
National Geographic Photo Camp: Zoom Out, Slow Down, Enjoy the Beauty, The student photographers highlighted in the exhibition include children in post-earthquake Haiti, refugees from inner city Baltimore, young people in Jordan, Miami, Chad, India, and Barbados, and Somali refugees in Portland Maine.
WiLDSpeak: The Exhibition, feat. a collection of imagery showcasing the iconic works of iLCP Fellows presenting at this year's event.