Foto Tech's Top 12 – with Michael Stewart
ASMPDC Presents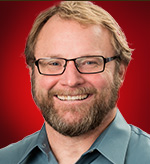 Foto Tech's Top 12 Technologies for Photographers
Tuesday, October 13, 2009
This eye opening presentation explains the importance of 12 of the most intriguing technologies in photography.  Photographers will see how technology is changing the way we make, display and sell photographs. The presentation will show how computers can combine images to extend capabilities beyond what a single lens and sensor can produce.  The 12 technologies to be presented are: HDR Imaging, Noise Averaging, Image Stitching, Synthetic Depth  of Field (SDOF), Geotagging, Metadata, Content Recognition, Wireless Transmission, Live View, Parametric Image Editing, The DNG File Format, Digital Display, Computational Imaging.
For each technology, we'll have an instant raffle for an appropriate text on the subject! You'll pick up your raffle tickets at the door.
About Michael Stewart
Michael Stewart is a Virginia based ASMP member who studies cutting edge photography technologies and techniques. He is a former president of ASMP DC and technical editor of the DAM book (Digital Asset Management for Photographers) and the UPDIG (Universal Digital Imaging Guidelines). Michael is well known for his technical expertise and is equally as agile behind a camera or in front of a computer. His popular Foto-Tech Blog is filled with state of the art equipment and software reviews and explanation.
When:
Tuesday, October 13, 2009
6:30 – 7 p.m. refreshments
Turn in DSLRs for tax receipt from Friends of American University of Afghanistan
7-9 p.m. Program
Where:
Charles Sumner School
1201 17th Street, N.W.
Washington, D.C. 20036
Lecture Hall
Fee:
Members: $10
Non-members: $20
Students: $5
Transportation & parking suggestions:
Metro, red line to Farragut North
Street/meter parking after 6:30 p.m.
Paid parking lots on M & L Streets & Rhode Island Ave.