Final Cut Training February 7th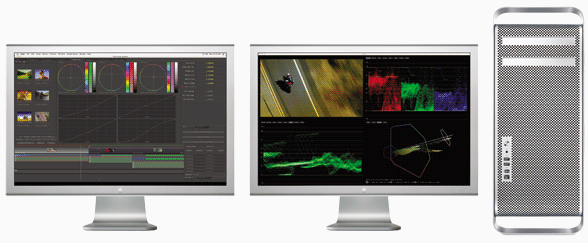 MBS is hosting another week of their renowned Final Cut Training with Abba Shapiro. Abba is one of the lead instructors for Apple's Final Cut Pro certification program. He has over twenty years of industry experience, is co-author of Final Cut On the Spot and an instructor for Lynda.com's video tutorials.
Learn more about Abba.
Three modules to choose from:
Final Cut Training Week comes in three modules: "Intro", "Advanced", and "Motion". Choose a module or take all three, depending on your skill level and production needs. Class comes with a certificate of completion and a complimentary instruction book, so you can keep expanding on the fundamentals you learn in class.
Pricing:
· Final Cut 101 (Mon-Tues): $699
· Final Cut Advanced (Wed-Thurs): $699
· Motion (Friday): $349
Registration Special:
Discount coupons available in at Google Places page. Get 10% off Final Cut training.
Visit MBS site for more information, or call (888) 354-0100
to learn about more special offers for Final Cut Attendees.