Enter Uncover / Discover 2013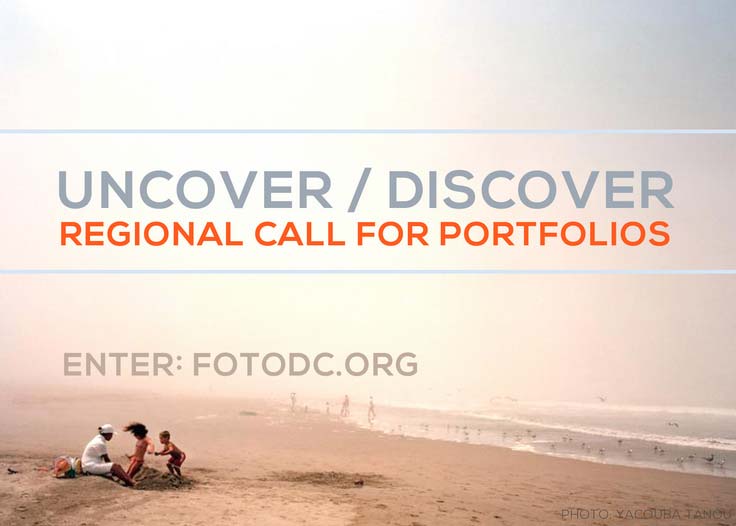 * EXHIBITION AT NATIONAL GEOGRAPHIC DURING FOTOWEEKDC 2013.
* NEW CATEGORIES – Photographers from DC / MD / VA can enter portfolios into one of two categories, or both Fine Art and Photojournalism.
* Great Exposure! – FotoDC will provide online exposure to selected photographers and FotoDC favorites through the FotoDC website, FotoPage,    FotoNews, Facebook, and other media coverage.
* FOTOPAGE – Entry fee includes a 1 year subscription to FotoPage for all participants.
* Entry Dates: Regular entry ends 7/28, Last Minute entry ends 8/4