DC Picture Show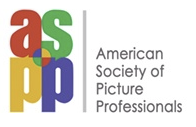 The Mystery of Weather: A Fundraiser for the Red Cross Disaster Relief Fund
DATE: Thursday, June 30th
TIME:  6:30pm – 9:00pm
6:30 to 7:00 – Networking
7:00 to 9:00 – Speakers
LOCATION – 5th and K Street Busboys and Poets Restaurant, 1025 5th St NW Washington, DC 20001
GETTING THERE AND PARKING – Closest metros: Mt. Vernon Square and Gallery Place-Chinatown. Ample parking near venue.
ENTRY FEE – Entry to the show is free for ASPP members. There will be a suggested donation available of $5 to $20 per person. Guests are invited to attend and the event is open to the general public. All money will be donated directly to the Red Cross Disaster Relief Fund.
ASPP does not provide refreshments for the event, but Busboys and Poets has a full-service restaurant and bar.
Presenters for the evening:
Washington Post's Capital Weather Crew:
– Jason Samenow; Chief Meteorologist and founder of the weather blog , Capital Weather,  and the Washington Post's Weather Editor
– Kevin Ambrose; Washington Weather Photographer and  Senior Capital Weather photographer.