Camera Clubs
Vienna Photographic Society

(VPS-VA)

The Vienna Photographic Society, now in its Twenty-second year, is an exciting. energetic club for photo enthusiasts. Our membership, which numbers close to 100, is comprised of hobbyists, amateurs and professionals all interested in advancing their understanding and appreciation for the creative and technical aspects of photography.
Northern Virginia Photographic Society

(NVPS.org)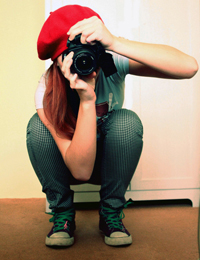 The Northern Virginia Photographic Society promotes the enjoyment, mastery, and furtherance of photography through cooperation, effort, and good fellowship.
Silver Spring Camera Club

(SSCC)

The Silver Spring Camera Club is a diverse group of individuals passionately dedicated to the pursuit of photographic excellence. They believe the best method of understanding the art of photography is through education and sharing of ideas. For over 50 years SSCC has maintained a high standard of integrity and quality.
Bowie-Crofton Camera Club

(B-CCC)

The Bowie-Crofton Camera Club has been serving photography enthusiast for over thirty years. In addition to Bowie and Crofton, our members come from a large geographical area that covers much of central and southern Maryland, including Annapolis, Severn, Waldorf, Laurel and Columbia.  The membership of B-CCC demonstrates a wide range of skill levels, interests and experiences. Each year's schedule features guests who cover topics that are educational and entertaining for everyone from the newest, most novice photographer on up to the seasoned professional.
Manassas-Warrenton Camera Club

(MWCC)

James R. M. Spor established the Manassas Warrenton Camera Club (MWCC) in September 1985. The Club's goal is to promote the teaching and enjoyment of photography through regular competitions, specialized programs presented by experts in the field of photography, hands-on workshops, and field trips. The club has grown from 25 members in 1985 to a current membership of 85.