DC Photographers
Featured DC Photographers: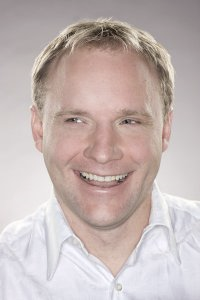 Michael Stewart Photography 703-437-3205    Michael works as  a commercial photographer, digital photography expert, and an academic photographer. Michael studies and writes about photography techniques in addition to running a busy commercial studio in Northern Virginia, just outside of Washington DC. Technical skill and a sharp eye for creating artistic work are the bases of his studio's success. When he isn't shooting assignments, Michael enthusiastically edits technical books and articles on photography. He is the Tech Editor of UPDIG the Universal Photographic Digital Imaging Guidelines and the DAM book, Digital Asset Management for Photographers . Michael's industrious nature and pioneering spirit has allowed him to achieve a place at the vanguard of professional photography
Matthew Kleinrock 571 292-7922 Matthew Kleinrock is a professional portrait photographer who specializes in headshot photography for the modern, connected business. Matthew understands you are unique and recognizes your need to portray your authentic self. Whether you are updating a linkedin profile while looking for a new job or creating a web/social media profile that commands authority, Matthew's portraits and headshots support your marketing and branding goals by engaging your audience.
Adam Auel Photography 301-349-4341  For over fifteen years now, Adam Auel has been producing photography for advertising, corporate and editorial clients. He enjoys the challenge of creating images that communicate ideas and express emotions. Images that tell his client's story. Adam can help bring creative images to your next project.
Mike Morgan Photography 301-565-4111  Mike Morgan's Passion is creating memorable portraits and images to show the heroism, vulnerability, or humor that each of my subject embody.  His clients are looking for a photographer who can bring a fresh and creative look to their publication, pictures with an edge.
David Sharpe Photography 301-495-1278  David Sharpe is a Silver Spring, Maryland based photographer with a unique perspective on the world.  His clients include, MCI Worldcom, Qwest Communications, and The Wall Street Journal, among others.
Sam Kitner 301-346-8750  Sam Kittner endeavors to engage the subject, and to capture the nobility an power inherent in real people and real things.  Exposing the real magic that people and places create and have within them, Sam problem solves in a creative manner.  He always works to keep in mind the potential viewers of his images.  Likening his image making to storytelling.  He calls his work, "Visual food for thought that has a story, is a story, and can be made into many stories all at once".


ASMP-DC Photographers Portfolios: Search


ASMP-Central Virginia: Search


ASMP-Baltimore: Search


Advertising Photographers of America: Search