CMYK Book by DC Photographer Rick McCleary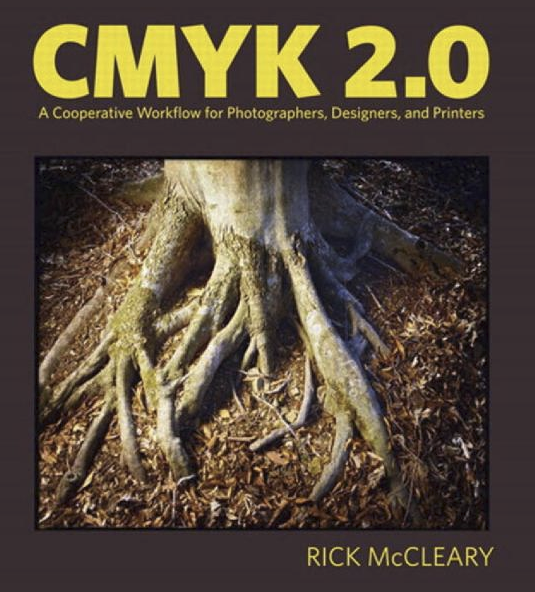 Long time friend and DC Photographer, Rick McCleary, has published a book: CMYK 2.0, A cooperative Workflow for Photographers, Designers, and Printers. When I worked on standards and practices for the photography industry, I always felt it was noble work because it would make the world a more beautiful place.  If  photographers could get their images out to the world the way they were intended to be viewed, then magazines, books, and even newspapers would be more beautiful.
No one is more passionate about printing CMYK correctly than DC photographer Rick McCleary.  Rick has worked with local DC printers and prepress houses to color manage the RGB to CMYK process that photographers and designers need to use to get it printed right.   Rick is active in the DC  Photographers scene; he is a board member of ASMP-DC.
The book starts out with an overview of the problems associated with digital photography workflow and CMYK printing.  It then moves on to proposed solutions and ends with technical details of the processes involved in converting images to CMYK.  The book has nicely printed images with deep and rich blacks; showing that Rick can practice what he preaches.   I think Rick has hit the mark with this book and I hope photographers, designers, and printers use this as a reference.  I think every copy sold will make the world a more beautiful place, thanks Rick.