Capital Photography Center – SLR Photography: The Basics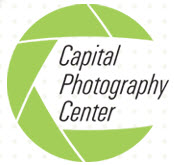 "Today's cameras offer the photographer a wealth of tools that can lead to beautiful photographs. Capturing the perfect portrait of a loved one, a fleeting moment leading to the winning goal, or a stunning travel photo takes practice and know-how.
Learn how YOU, not the camera, can control the final image by choosing the appropriate setting for the look you want. Understanding how your camera makes an exposure in both the Auto and Manual modes will help you decide which settings to use to freeze or blur motion and control the depth of field to capture the image you want.
This class is designed for those who want to learn more about photography basics and exposure settings. (Appropriate for Mirrorless or DSLR cameras.)
Topics Include:
Camera Controls – Learn the most important features and menu settings.
Resolution & Compression
Auto Scene Modes
Manual Shooting Modes
ISO Settings
Shutter Speeds – Control motion to add emphasis.
Depth of Field – How the aperture affects what is in focus.
White Balance
Memory Card – Types and handling.
Lenses – The options.
Composition – What makes an interesting photograph.
Participants are encouraged to bring their camera.  As Marie discusses camera features or menu settings, you can follow along and learn how to set them.  An extra battery, memory card, and your instruction manual are also very helpful to have on hand at the class.
Participants of this class might also enjoy the SLR Photography – Beyond the Basics class, scheduled July 26, 2014."
Instructor: Marie Joabar
Register HERE
2014, June 29: SLR Photography – The Basics
When: 10:30 AM – 2:00 PM
Fee: $79.00
Where: 155 Gibbs Street, Rockville, MD 20850