ASPP Event List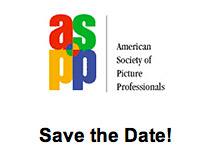 October 27th: Behind the Photographer's Lens. An Oral History Project in conjunction with American University
Come be a part of the studio audience! Here's a wonderful opportunity to listen in on exciting in-depth interviews with some of DC's legendary photographers.  Admission is free. For more information email larrylevin@verizon.net.
November 7th: The Power of Photography: The Passion to Create and Connect
Join ASPP for an exciting evening of multimedia presentations by two world-renowed and award-winning National Geographic Photographers: Ira Block and David Doubliet. For tickets and information visit www.artisphere.com.
November 12th: What's Next: A Panel Discussion on the Future of the Photography Business
Don't miss this fantastic event! This one-day seminar will provide stimulating discussion, thought provoking dialogue, meaningful connections and ideas worth investigating about your photography business. Whether you are a seasoned or considering a new photography career, come listen and participate. For tickets and information visit www.artisphere.com.
January 15th: DC/South Holiday Party at Barrel Oak Vineyard
Raise a glass at ASPP's annual holiday party! Enjoy some local wine and mingle with your fellow members at Barrel Oak Vineyard in Delaplane, Virginia. Free to members!
January 28th: Lightroom Workshop
If you use Lightroom, or are thinking about transitioning to Lightroom, then you want to attend this informative workshop. Board Member and local photographer, Jeff Mauritzen leads this 2-hour class that will leave you feeling confident and ready to take on the next job. Limited space! RSVP info coming soon.
Categories:
ASPP_DC American Society of Picture Professionals, DC Photographer, Education, Events, Maryland Photographer, Photographers, Photography Seminars, Virginia Photographer
ASPP_DC American Society of Picture Professionals, Baltimore Photographers, DC Photographers, education, Events, Photographer, Photography Semminars, photography workshops, training, Virginia Photographers, workshops