ASMP's National Election Voting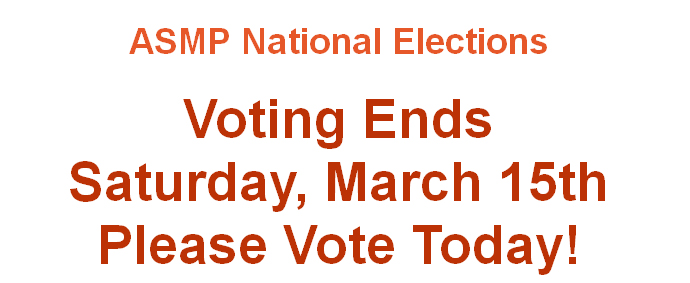 If you have not already voted for the national board members, please take a few minutes to review the candidates and cast your vote today.
Voting ends at midnight (EST) this Saturday, March 15th.
Using any web browser on any computer, visit http://asmp.org/election-central. The election page lists all the candidates, along with their ballot statements and other information.