ASMPDC- Editorial vs. Commericial Photography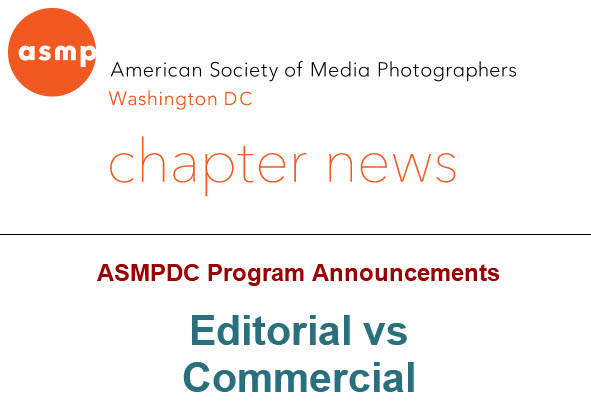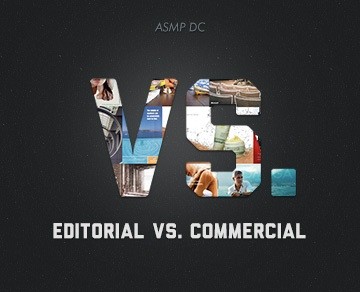 Who are you as a photographer? What do you shoot? What do you want to shoot? What SHOULD you be shooting? Want to increase your brand? Want to understand what your brand even is or how to create a brand for yourself?
The words "editorial" and "commercial" represent certain specialties within the professional photography industry, but they also have become synonymous with a way of describing how an image is shot. A magazine photo editor could say your work is too commercial for the magazine or an Art Director might comment that your images are a little too editorial for their advertising clients.
What do these words really mean? In order to understand your marketplace as a professional photographer, it is important to know which side of this discussion your work falls and how to market this work to the right type of client.
Meet Andrea Maurio and Karen D'Silva. For the past 15+ years Andrea has worked her way through the editorial landscape working for magazines like Runners World, Maxim, Stuff, and Shape to name a few. On the other side, Karen D'Silva has made a career in deciphering the commercial world through its needs and trends starting in the stock world as an editor, Art Director, and finally creative director for Photonica. Later she co-founded Spark and KD Creative Services.
Join us for an honest discussion on what defines an editorial and commercial image, how to shoot for magazines and advertising agencies, and how to promo your business to these kinds of clients.
Topics to cover:
The difference between editorial and commercial images.
Taking your visual strengths and developing the right target audience.
Deciphering your marketplace.
Marketing the right work to your creative audience.
Date:
Tuesday May 13
Time:
7:00pm (6:30 Social)
Place:
Boston University's Center for Digital Imaging Arts
1055 Thomas Jefferson Street, NW
Washington, DC
Parking garage located on
30th Street, bet. M and K Streets