APA|DC's Show Off Slide Show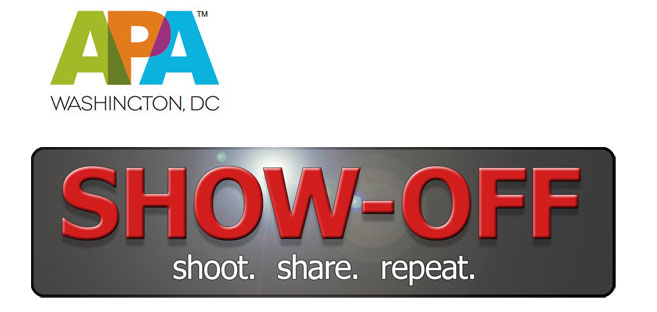 Please join  APA|DC on May 30th in Silver Spring for their second Show-Off event. They will be projecting the images on the cyc wall at the photo studio of David Sharpe and Welton Doby III.
The Show Off is APA|DC's version of a good old fashioned slide show where participants can share a new project, ask for advice on editing, or just take the time to practice speaking in front of a group.
Location
The Studio of David Sharpe and Welton Doby
Time: 7:00 – 9:30 pm
This is a free event and open to the public. The 10-12 min. presenting time slots are on a first come, first serve basis with APA members getting priority.