APA/DC Lightroom Seminar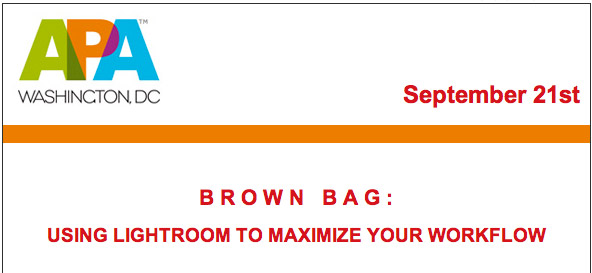 If you currently use this software,  join APA/DC  at their September Brown Bag.
Jeff Mauritzen, an APA|DC Board Member, will be demonstrating his workflow in Lightroom, and leading a follow-up discussion for those who wish to share their own methods with the group. Jeff will be focusing briefly on the Library Module, and providing an in-depth look at the Develop Module, as he applies it to his own workflow.
You should take away an increased understanding of what you can do in Lightroom, and how you could apply some of its many features to your own workflow.
Wednesday, September 21, 2011
6:30pm-9pm
Open Eye Studios
7957 Cameron Brown Court Springfield, VA 22153
202-556-3993
Categories:
Advertising Photographers of America APA, Baltimore Photographers, DC Photographer, Education, Events, Maryland Photographer, Photographers, Photography Seminars, Richmond Photographer, Virginia Photographer
APA-DC Advertising Photographers Association DC, DC Photographers, education, Events, Photographer, Photography Semminars, photography workshops, Virginia Photographers