Advertising Week 2016 – October 15-21st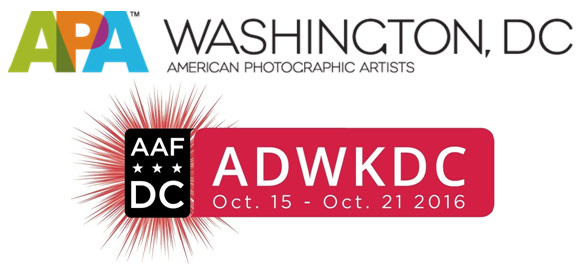 American Advertising Federation, Washington, DC Presents Advertising Week 2016
APA|DC is thrilled to be a partnering organization for AAF-DC's Advertising Week 2016. APA|DC members get a 15% discount on ADWKDC registration and additionally will have a presence during the weekend conference.
So, why jump at the chance at being a partner? This yearly event that brings together the best of DC's advertising agencies, along with notable creatives and thinkers from all over the country. If you're shooting advertising and commercial work, this is the week to rub elbows with industry professionals and sit in on programs that will kick your creative and business mind into overdrive. Meet agency creatives from Brink, IBM, Merritt Group, Ogilvy, Wunderman and many more. Learn to think like your clients, contribute ideas, and be an active participant in DC's active and growing advertising and design community.
Just some of the many sessions include:
and of course the Thursday/Friday conference is where you can learn about everything from virtual reality and successful entrepreneurship to creative thinking, overcoming writer's block, and rebranding yourself.
Full session list HERE.
Invest in your career and your creative community, sessions start at $34.
Email the director, Erika or visit the APA|DC Members Only Facebook group for our 15% discount code.