Photography & Photoshop CS5: From Focus to Finished with Ben Willmore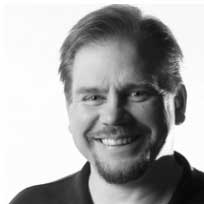 Photography & Adobe Photoshop CS5: From Focus to Finished is guaranteed to take your photography and Photoshop CS5 skills to a whole new level! This tour puts it all together, from beginning to end and step-by-step with five cutting-edge sessions packed with the most requested, and sought-after tips and techniques used by today's top photography pros to capture, correct and enhance their photos.
In just one day you'll learn advanced shooting techniques and methods, the simple to advanced camera setups the pros use to capture perfect images every time, how to repair any photo and add breath-taking effects using Photoshop CS5, and so much more. This seminar is perfect for amateur and pro photographers, graphic designers, and anyone who wants to seriously boost their photography and Photoshop CS5 skills.
Friday, August 19, 2011
9am-5pm

Baltimore Convention Center
1 W Pratt St Baltimore, MD 21201
Room: Ballroom 1-2
Phone: 410-649-7000
Learn more about it!     Want to sign up?